Repairs & Maintenance to:
Industrial Engines

Generators

Gear-boxes

Watermakers

Compressors

Pumps
Authorized Distributor of :
WEIR MINERALS - Floway Pumps

FCI Watermakers

Adicomp Air and Gas Compressors

Randolph Gear

Hard to find mechanical spare parts in the energy industry
Phone: 1-868-652-2778 /1-868-697-0008
Email: info@coteel.com
Fax: 1-868-652-2778


COTEEL, is located at #26 Dumfries Road, La Romain, Trinidad, West Indies. It is a limited liability company, incorporated in Trinidad and Tobago on Feb. 11th 2011.
Coteel aims to be the preferred supplier of equipment, services and repairs in the energy sector. Our workers are highly trained with over 27yrs of engineering knowledge and experience in reliability techniques.
2014 SOCIAL INVESTMENT PROJECT
STOW-TT certified for TWO (2) YEARS at the HIGH RISK LEVEL with special commendation as of January 28th, 2014.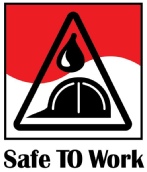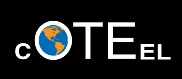 CARIBBEAN OCEANIC AND TERRESTRIAL ENERGY EQUIPMENT LIMITED